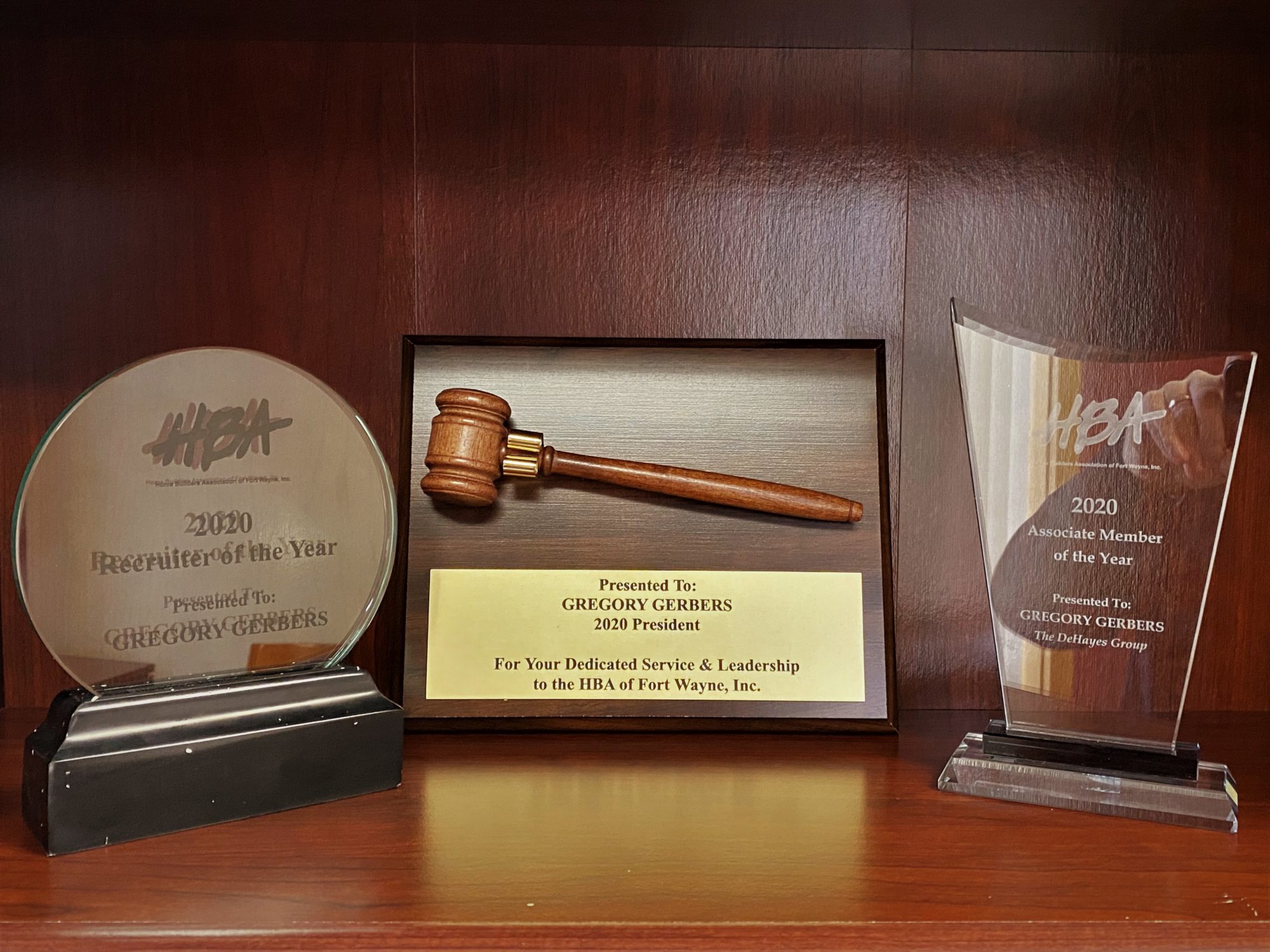 Employee Achievement Spotlight
Congratulations to our producer Greg Gerbers for receiving awards for the 2020 Associate Member of the Year as well as the 2020 Recruiter of the Year.
Gerbers served as president for the Home Builders Association during the 2020 calendar year. Even amidst a pandemic he was able to uphold the values and objectives of the organization, which are to keep the residential construction industry in northeast Indiana at the forefront of maintaining affordable housing. Check out his closing address as president here!
Great work Greg, we're so lucky to have you a part of our team!