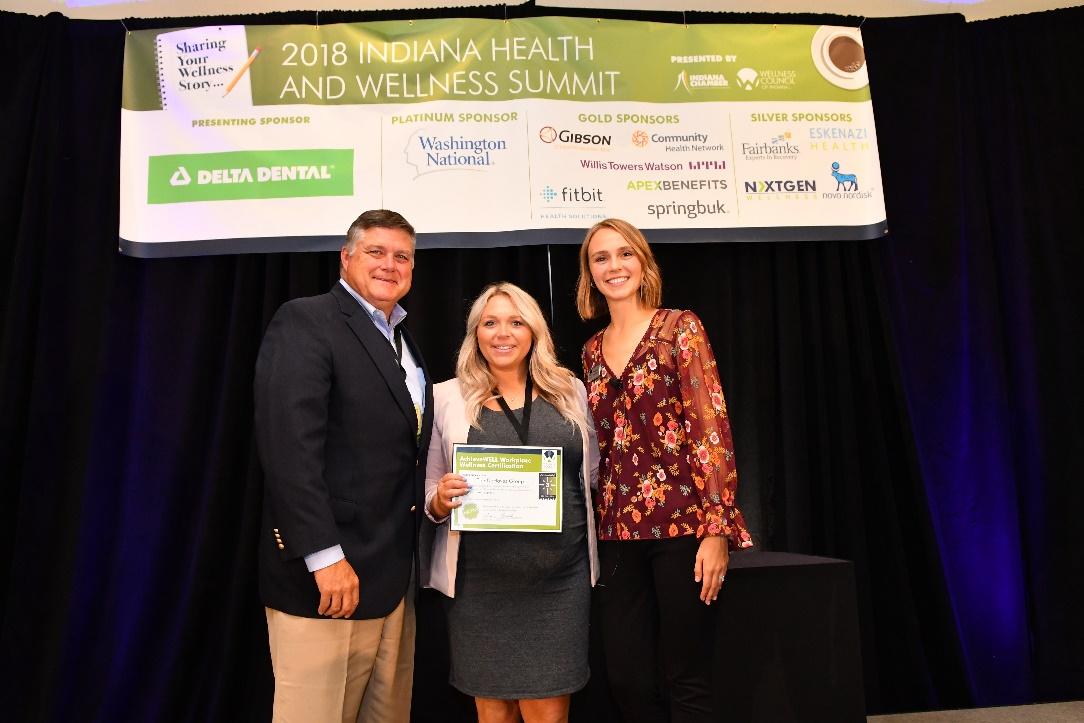 Wellness Council of Indiana Certifies The DeHayes Group as an AchieveWELL Company
The DeHayes Group has qualified for an AchieveWELL certification through the Wellness Council of Indiana.
The DeHayes Group was honored at the 2018 Indiana Health & Wellness Summit, September 6-7 in downtown Indianapolis.
Companies that earn the AchieveWELL certification have established a corporate culture that encourages and supports employee health through worksite wellness programs. The Wellness Council of Indiana provides an independent assessment of wellness processes through AchieveWELL and the designation is divided into three levels: Three Star, Four Star and Five Star. The standards are progressive through the Five-Star Award. The DeHayes Group achieved the Three Star level. The 3 Star Designation indicates that a company has a foundation for a comprehensive workplace well-being program.
The AchieveWELL process offers a clear understanding of the necessary components of successful worksite wellness and recognizes excellence in the field of health promotion. The Wellness Council of Indiana provides helpful tools, templates and personal coaching to aspiring AchieveWELL organizations.
The AchieveWELL assessment and evaluation are available to all organizations in Indiana.
The Wellness Council of Indiana is a wholly-owned subsidiary of the Indiana Chamber of Commerce.