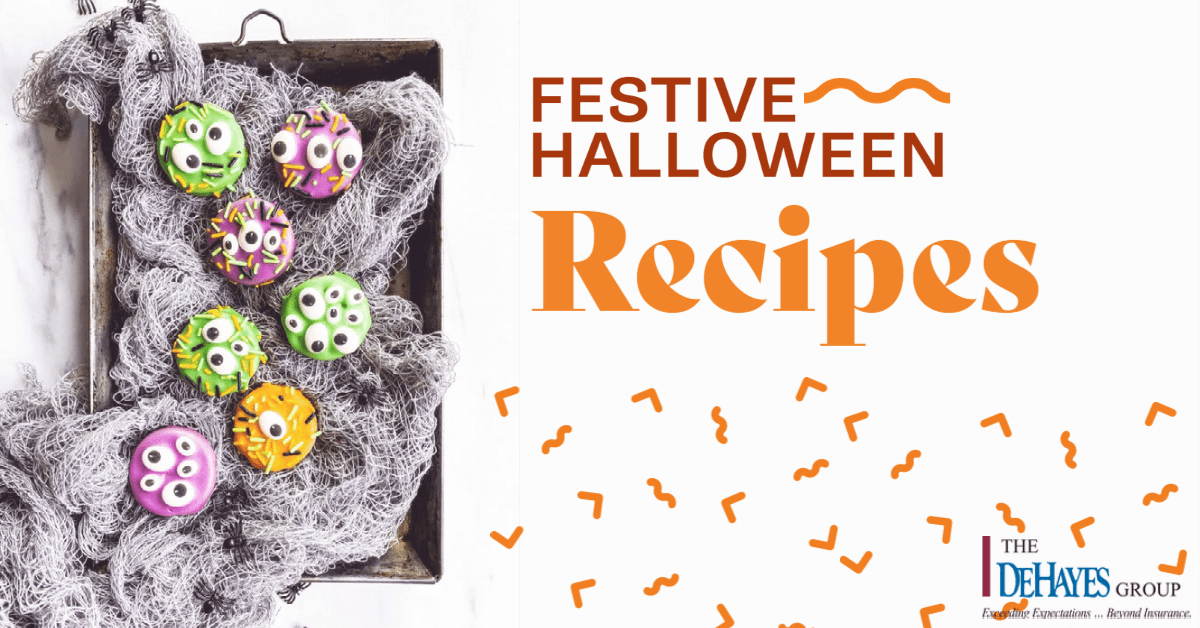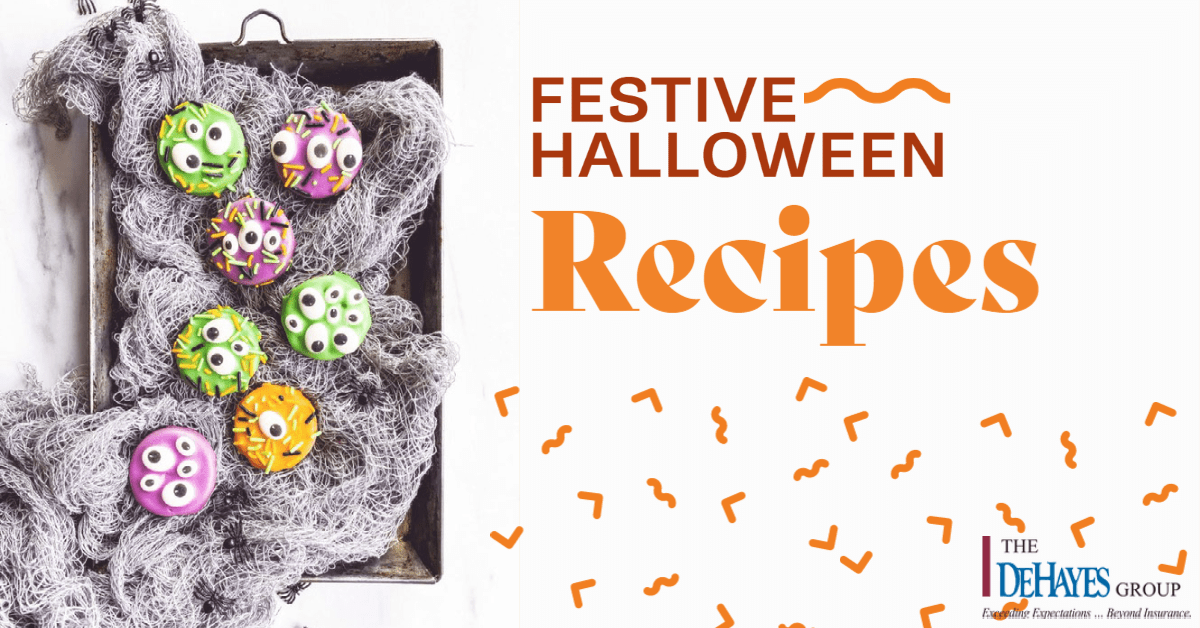 Make a memorable Halloween by making some of these festive treats with your family.
With new restrictions on how Halloween should be celebrated this year, try out a few of these fun recipes instead to make it an exciting weekend for you and your family! These recipes range from creepy appetizers to ghoulish desserts that are all easy and fun to make. (Candy eyes most likely required.)
Ghoulish Goodies
Ghost Chocolate Covered Strawberries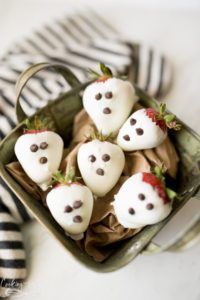 Turn a classic dessert into a spooky treat that the kids will love to make and eat. Dip strawberries into white chocolate or melted yogurt chips, add faces with some dark chocolate, and then enjoy!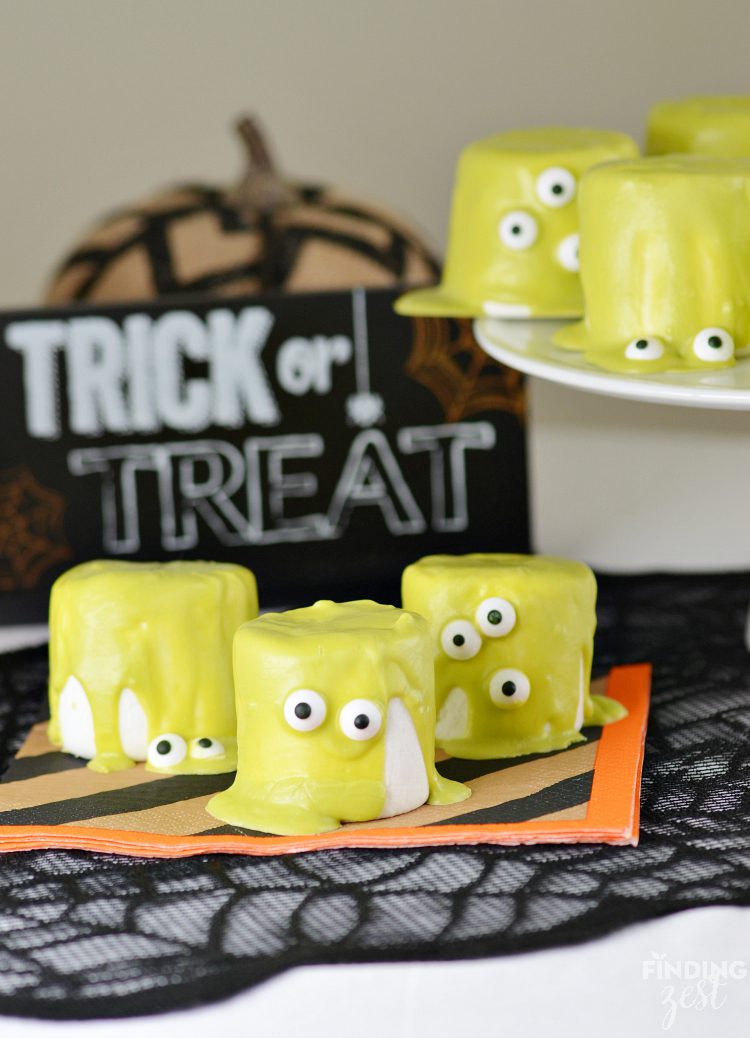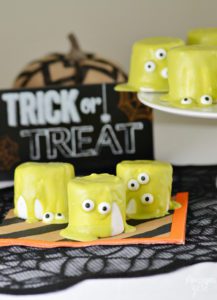 Monster Marshmallows
This dessert is perfect to make for all ages of kids because the imperfections in the process make even better monsters! Grab candy melts and candy eyes and get to creating a super fun Halloween monster!
Monster Oreos
A ghoulish spin on everyone's favorite cookie! These monster Oreos are easy to make and are the perfect colorful Halloween dessert that the whole family will love.
Healthy Treats
These silly and easy-to-make Monster Slices are the perfect healthy snack to put your kids in the Halloween spirit! All you need are apple slices, peanut butter, and sunflower seeds for the teeth. For some extra fun add candy eyes and a strawberry slice tongue.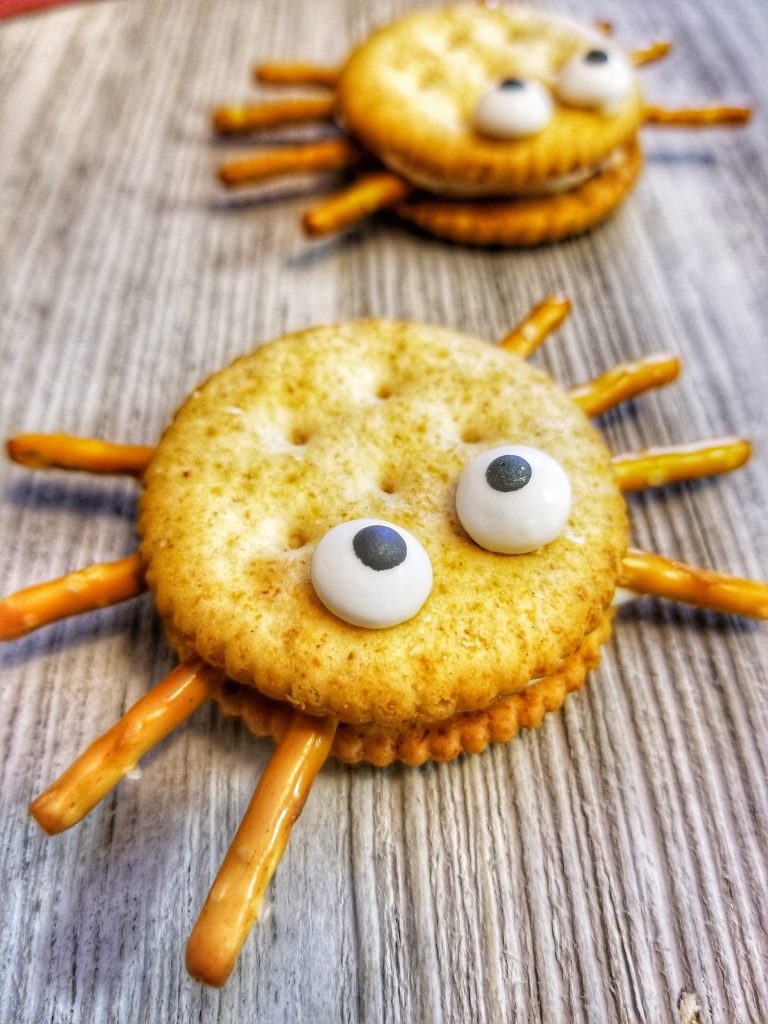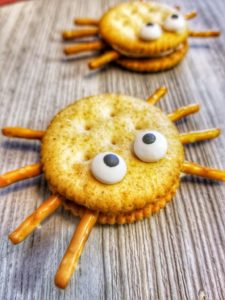 RITZ Cracker Spiders
Looking for a fun festive snack to make but don't have much time? These treats are perfect for a quick after school or midday snack and only need three simple ingredients with minimal assembly!
Spooky Snacks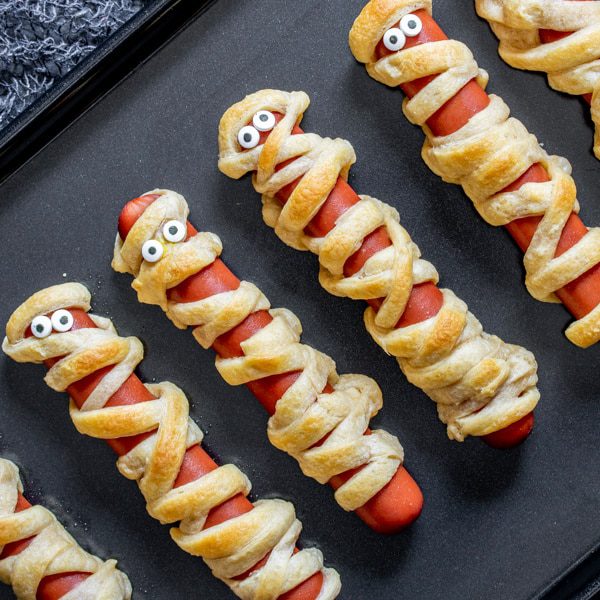 Mummy Dogs:
If you want to get in the Halloween spirit but are looking for something more filling than dessert, these Mummy dogs are the perfect treat to make! Just like Pigs in a Blanket, wrap a hot dog in crescent rolls and before you know it you have a cute and creepy appetizer!
Mummy Toast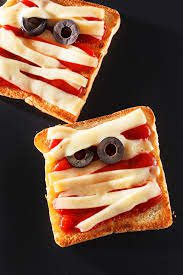 Turn a slice of bread into a mini pizza that your kids can customize with their own ingredients to look like a spooky mummy!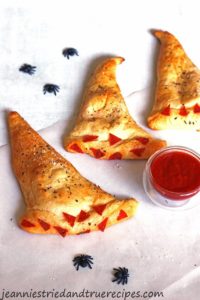 Halloween themed treats don't all have to be sweet to be festive! These simple witch hat cal-zones are the perfect finger food to make as an appetizer or side dish this weekend to have a fun holiday!
Our team here at the DeHayes group wishes everyone a Happy Halloween and we hope you have a fun and safe weekend!