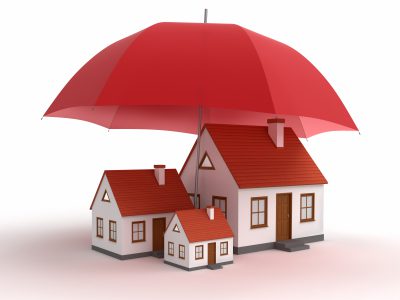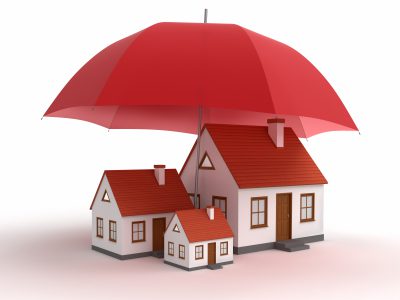 What is Homeowners Insurance?
Homeowners insurance helps provide financial protection for your home and personal belongings in the event of a disaster or accident. This type of insurance is designed to help pay for home repair or to replace belongings if they are damaged by certain perils, such as fire or theft. It may also help cover you if you accidentally damage another person's property or if a visitor is injured at your home.
Continue reading to learn more about what Homeowners Insurance is and if this is something you should talk to one of our experienced agents about. 
What does it cover?
Most standard policies include four essential types of coverage: coverage for the structure of your home; coverage for your personal belongings; liability protection; coverage for additional living expenses.
Coverage for the Structure of Your Home: pays to repair or rebuild your home if it is damaged or destroyed by fire, hurricane, hail, lightning or other disasters listed in your policy. A standard policy will not pay for damage caused by a flood, earthquake or routine wear and tear.
Coverage for your Personal Belongings: Your furniture, clothes, sports equipment and other personal items are covered if they are stolen or destroyed by fire, hurricane or other insured disasters. Expensive items like jewelry, furs, art, collectibles and silverware are covered, but there are usually dollar limits if they are stolen.
Liability protection: covers you against lawsuits for bodily injury or property damage that you or family members cause to other people. It also pays for damage caused by your pets. This policy also provides no-fault medical coverage, so if a friend or neighbor is injured in your home, he or she can simply submit medical bills to your insurance company. This way, expenses can be paid without a liability claim being filed against you. It does not, however, pay the medical bills for your own family or your pet.
Additional living expenses (ALE): ALE pays the additional costs of living away from home if you cannot live there due to damage from a an insured disaster. It covers hotel bills, restaurant meals and other costs, over and above your usual living expenses, incurred while your home is being rebuilt. If you rent out part of your house, ALE also covers you for the rent that you would have collected from your tenant if your home had not been destroyed.
While homeowners insurance covers many types of disaster related damage, there are exceptions. For example, flood insurance and earthquake insurance are both separate types of policies, which may be desirable depending on where you live.
Poor home maintenance often contributes to disasters or accidents. Maintenance related problems are the homeowners' responsibility, though there are niche insurance products on the market that may be available to protect against appliance wear and tear.
Trees, plants and shrubs are also covered under standard homeowners insurance—generally for about $500 per item. Trees and plants are not covered for disease, or if they have been poorly maintained.
How does it work?
There are essentially three levels of coverage.
Actual cash value: covers the cost of the house plus the value of your belongings after deducting depreciation.
Replacement cost: covers the actual cash value of your home and possessions without the deduction for depreciation, so you would be able to repair or rebuild your home up to the original value.
Guaranteed (or extended) replacement cost/value: The most comprehensive option. This policy pays for whatever it costs to repair or rebuild your home—even if it's more than your policy limit.
The least costly homeowners insurance will likely give you the least amount of coverage, and vice versa.
Should I get Homeowners Insurance?
Mortgage lenders generally require homeowners insurance coverage, and it's almost always a smart investment.
Your home is more than just a roof over your head. It may be your most valuable asset — and one you likely can't afford to replace out-of-pocket if disaster strikes. That's why protecting your investment with the right homeowners insurance coverage is so important. Homeowners insurance provides financial relief if a covered event damages your home, property or personal belongings and it can also pay out when you're held responsible for an accident or injury.
When purchasing coverage for the structure of your home, remember this simple guideline: Purchase enough coverage to rebuild your home. Depending on your occupation, interests, and circumstances, you may want to consider optional coverage for home office, specialized equipment or musical instruments, or high-end audio, video, or computer systems. Identity theft, or data loss coverage is also an option.
If you have more questions or would like to start looking at your homeowners insurance options, reach out to one of our experienced agents today.