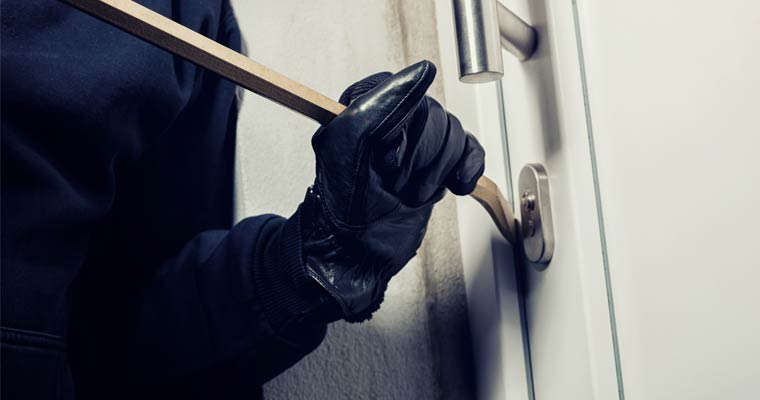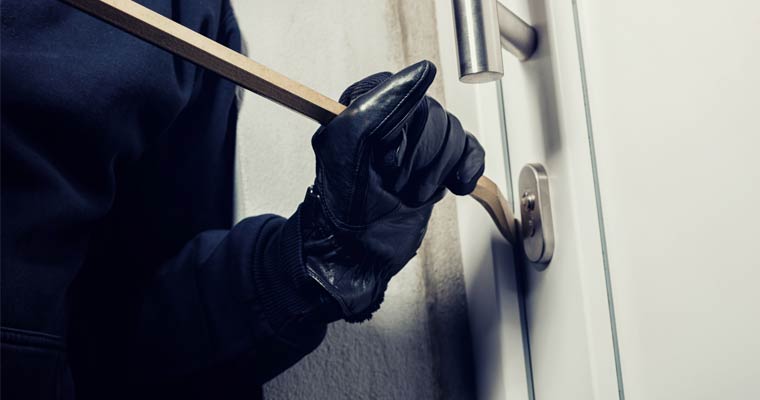 Having insurance policies that cover you from any losses or damages to your house are always great to keep your families assets safe, but the best way to protect your family from burglaries is to take preventative measures which can stop it from happening in the first place.
Follow the tips below to help prevent any potential burglaries in your home.
1. Lock It Up 
A simple trick that can save you a lot of money. Make sure to lock all doors and windows before going to bed for the night or before you leave the house. Also make sure to put any valuable assets like lawn mowers, grills, bikes, or tools inside a closed garage.
2. Install Security Devices 
Adding security measures to your home has never been more accessible or affordable. Regardless if you go the traditional route of having an experienced company install a complete security system or if you purchase a security camera for under $100, any software that can both deter potential thieves and capture their picture will help protect you.
3. Make Your House Look Lived In
If you know you're going out of town for an extended period of time, there are a couple of exterior factors you should be aware of that can attract potential thieves. Make sure you have someone attending to your lawn. If your landscaping is overgrown, it may appear to people that no one has been home for a long period of time or that no one is checking on the house. Also arrange for someone to pick up mail and packages that will be delivered to your house to avoid it piling up. Finally, make sure you have some lights on around the house so that it's not as easy for people to go undetected at night should they try anything.
4. Stay In Touch with Your Neighborhood 
Another great way to protect your home is to develop relationships with your neighbors and communicate with them about suspicious activity. A great resource for community information is the Nextdoor app, which can help keep you alert of what's going on in your area.
5. Don't Overshare Online
Vacations are an exciting thing to do, and it can be tempting to post pictures immediately but it's best to wait until you get home. You can never be 100% sure who's looking at your account and knows that your out of town. It can be hard to do, but it's better to be safe than sorry.