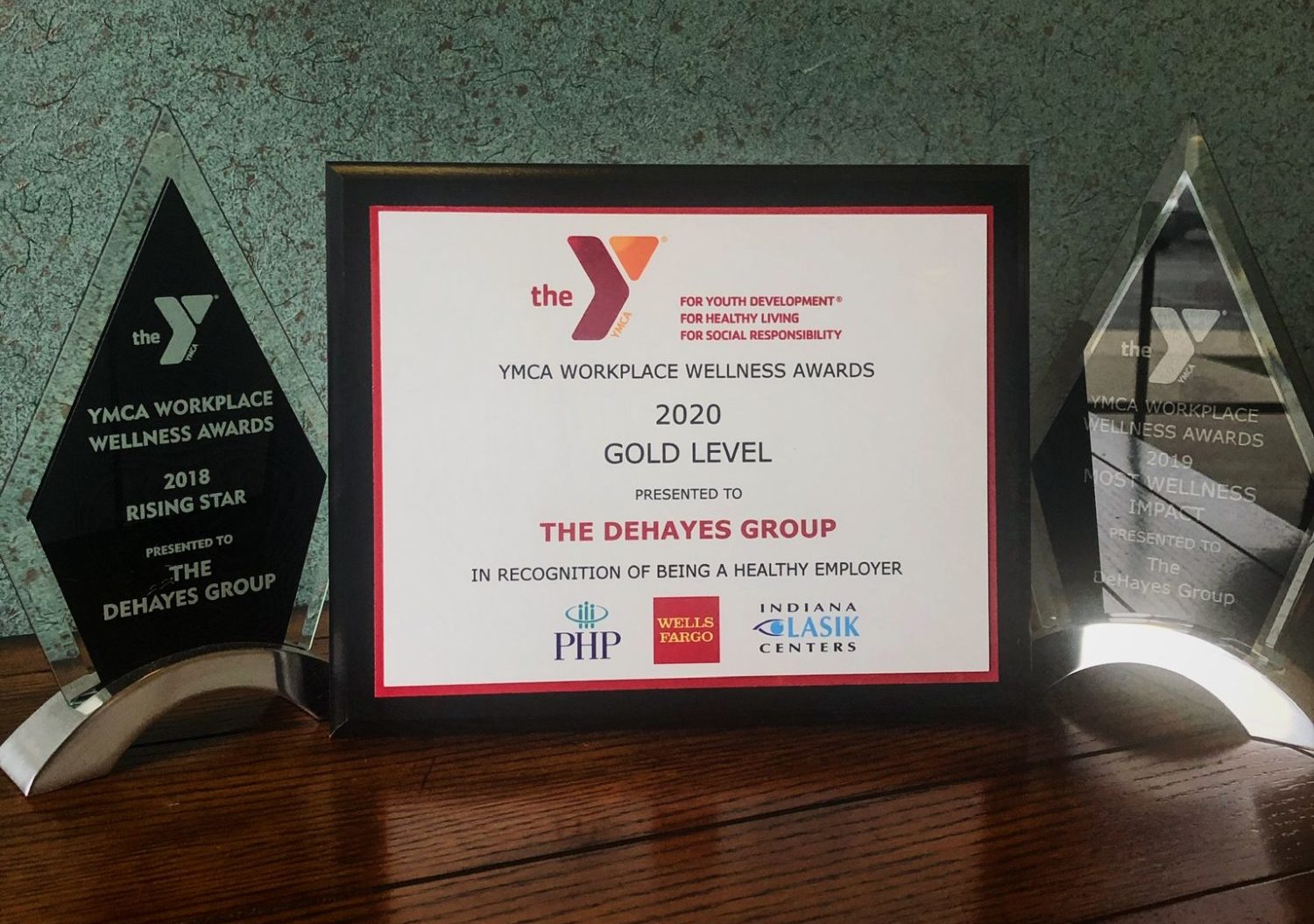 The DeHayes Group is honored to receive the 2020 Gold Level award from the 12th annual YMCA Workplace Wellness Awards.
The YMCA Workplace Wellness Awards, which recognize employers who create healthier workplaces for employees, are based on the National YMCA's Community Healthy Living Index, which is an assessment of a workplace's physical environment, physical activity opportunities, health promotional efforts, healthy eating options and company policies.
Our agency continues to put employee wellness as a core value and we look forward to participating in the wellness awards again next year! Follow our blog to read more tips and tricks of how you can lead a healthier life too!