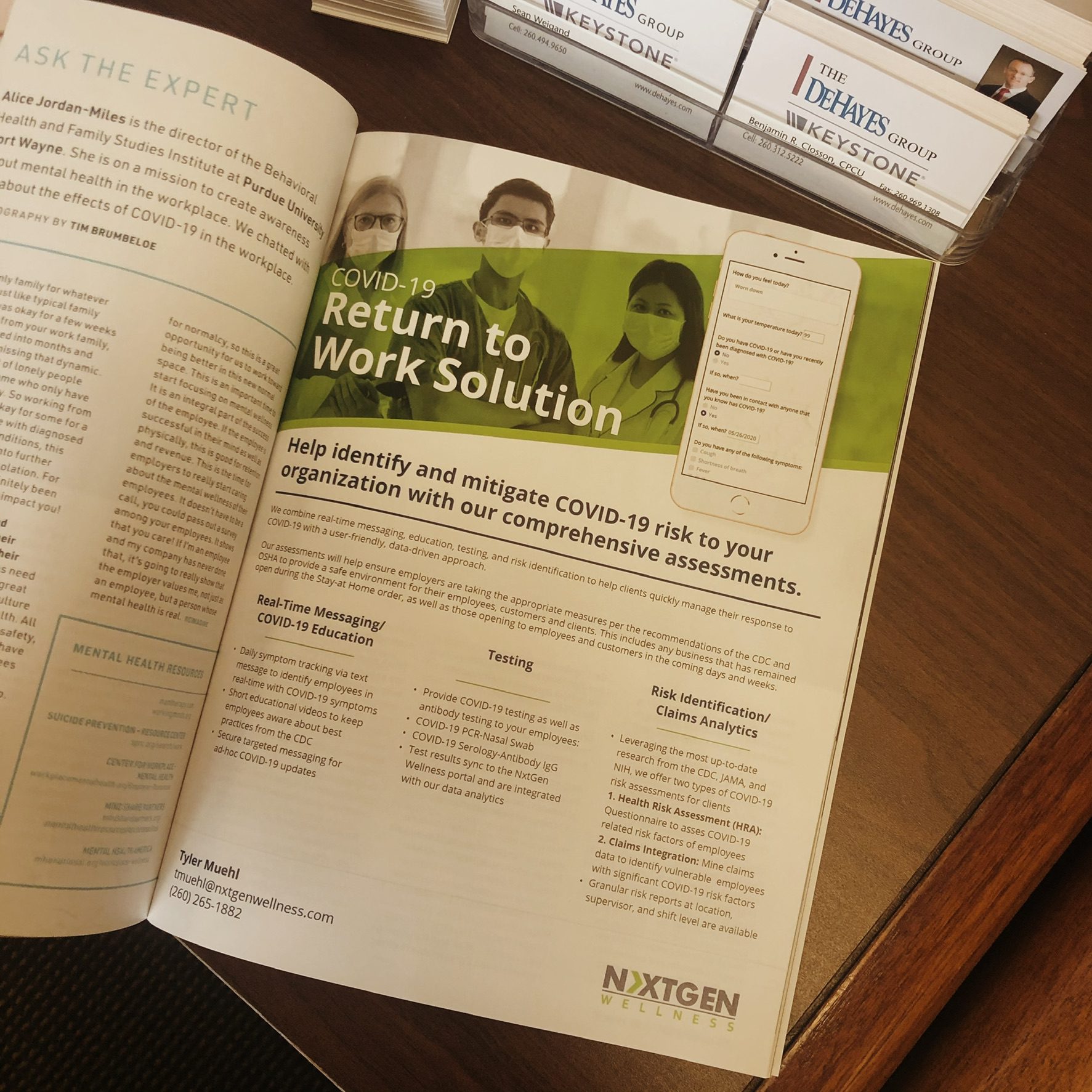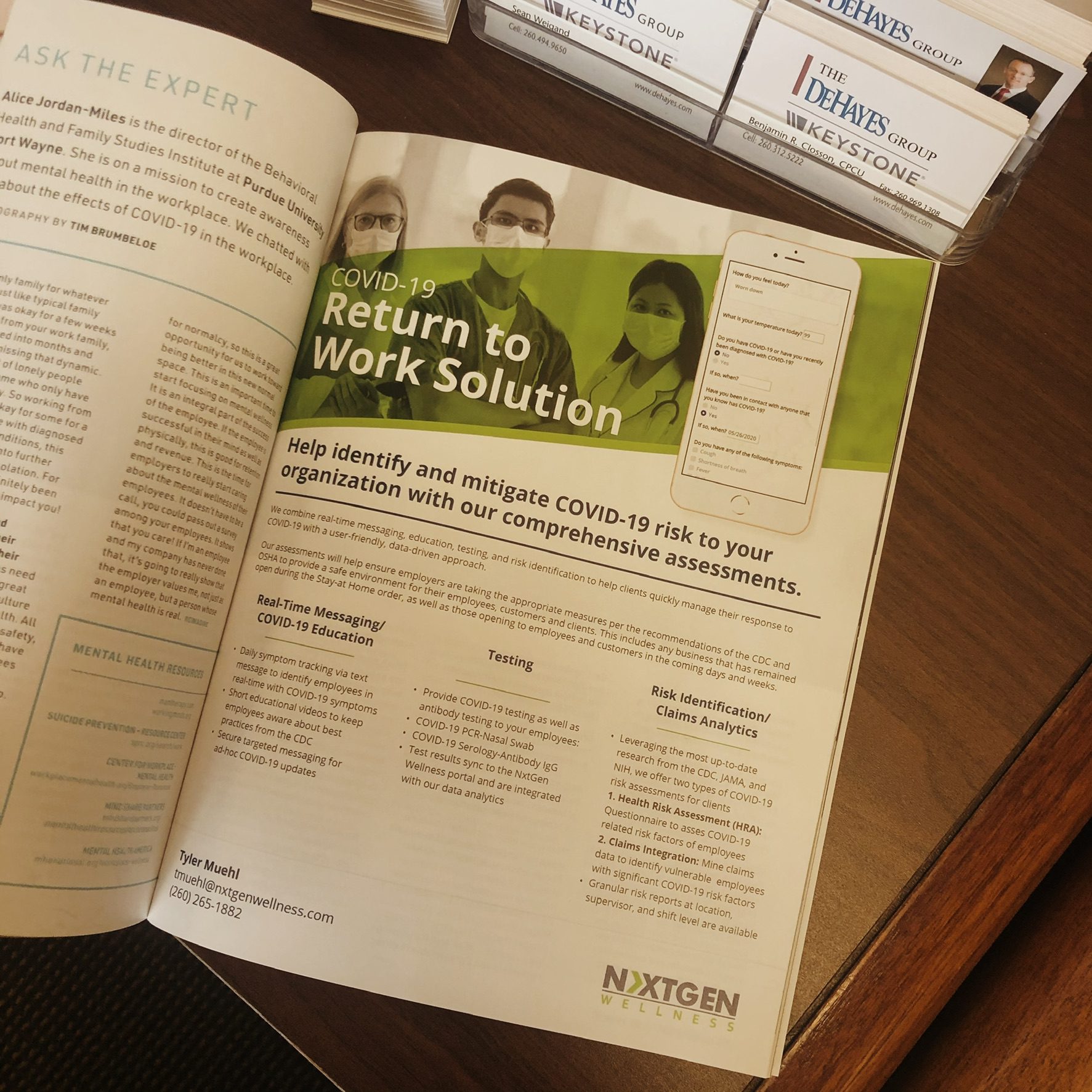 Help identify and mitigate COVID-19 risk to your organization with our comprehensive Return to Work Solution assessments.
---
We combine real-time messaging, education, testing, and risk identification to help clients quickly manage their response to COVID-19 with a user-friendly, data-driven approach.
Our assessments will help ensure employers are taking the appropriate measures per the recommendations of the CDC and OSHA to provide a safe environment for their employees, customers and clients. This includes any buisness that has remianed open during the Stay-at-Home order, as well as those opening to employees and customers in the coming days and weeks.
Real-Time Messaging/COVID-19 Education
Daily symptom tracking via text message to identity employees in real-time with COVID-19 symptoms
Short educational videos to keep employees aware about best practices from the CDC
Secure targeted messaging for ad-hoc COVID-19 updates
Testing
Provide COVID-19 testing as well as antibody testing to your employees:
COVID-19 PCR-Nasal Swab
COVID-19 Serology-Antibody IgG
Test results sync to the NxtGen Wellness portal and are integrated with our data analytics
Risk Identification/Claims Analytics
Leveraging the most up-to-date research from the CDC, JAMA, and NIH, we offer two types of COVID-19 risk assessments for clients
1. Health Risk Assessment
Questionnaire to asses COVID-19 related risk factors of employees
2. Claims Intergration
Mine claims data to identify vulnerable employees with significant COVID-19 risk factors

Granular risk reports at location, supervisor, and shift level are available
Find our COVID-19 Return to Work Solution article in The Northeast Indiana Innovation Center Fall 2020 feature, or reach out to Tyler Muehl to learn more!