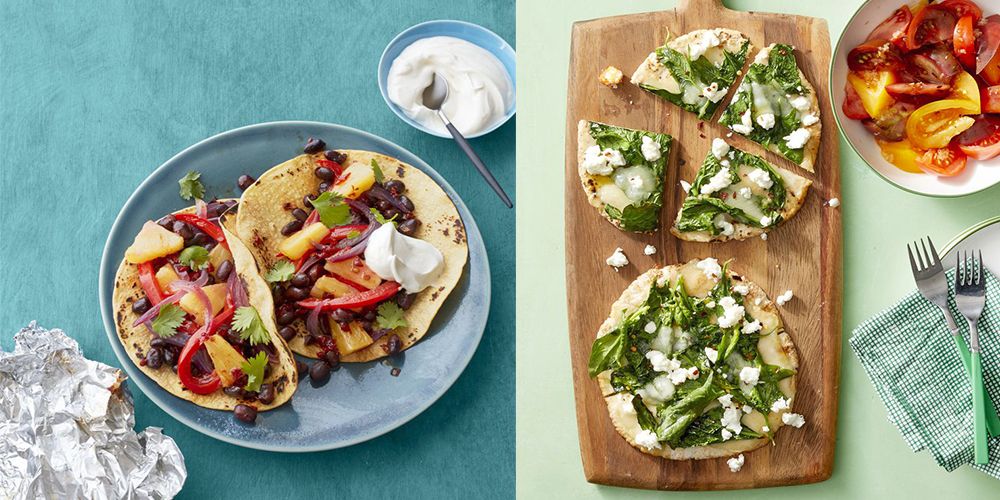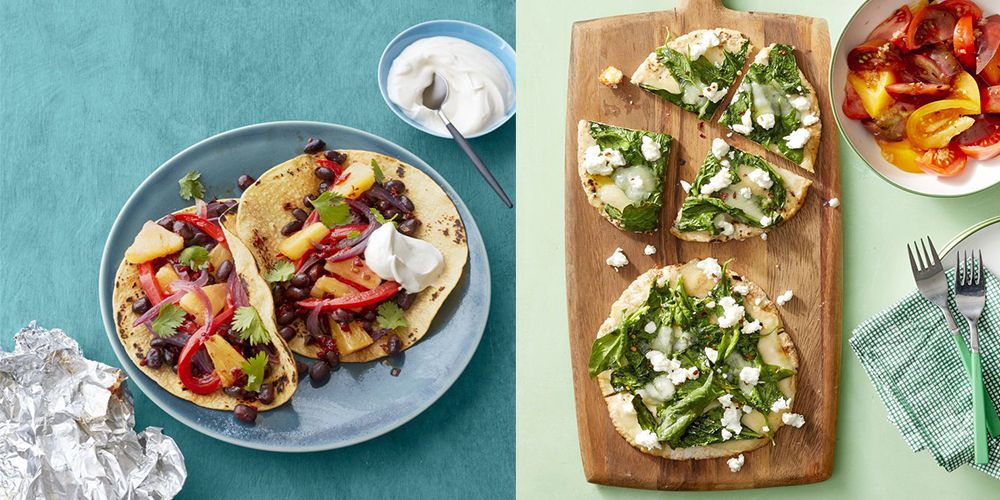 Meatless Meals
By now, you probably know the benefits of eating fruits, vegetables, and whole grains. People who eat a plant-based diet generally weigh less, have lower cholesterol, and consume more vitamins, minerals and fiber. They often have lower risks for heart disease and many cancers. Not ready to toss out your burger or get rid of your pork chop? You can get these benefits without being a vegetarian if you are willing to swap out a few lunches and dinners with a meatless meal!
The Basics
Meatless meals are a great way to enjoy a plant-based diet without eliminating all meat products. The easiest way to add a meatless meal is to use a recipe you like and substitute the meat with tofu or a plant-based "meat" product, or build a meal around whole grains, beans or legumes, and use a sauce or seasoning you know you like. Avoid trying a whole new recipe or flavor profile while eliminating meat.
What to Try
Here are some easy ways to add a few meatless meals to your week!
Swap your lunchtime sandwich for a veggie wrap. Use a tortilla and chop your favorite veggies for the filling.  Try cucumber, carrots, lettuce, tomato, and even a little apple or pear. If you like, spread some cream cheese on the tortilla before the veggies. You can also sprinkle with some shredded cheddar or even a vegan cheese. Need more flavor? Add a drizzle of your favorite salad dressing before wrapping or even some on the side to dip will taste great!
Enjoy your pasta with roasted vegetables! Instead of meatballs or meat sauce, roast a variety of vegetables and toss into your favorite pasta and sauce. Consider asparagus, onion, carrots, and zucchini.
Do you like stir-fry? Instead of chicken, pork, or beef, try some tofu in your favorite stir-fry recipe. Use a firm tofu, which stands up better to cooking without getting too mushy.  Remove the tofu from the package and wrap in a clean towel or place between two paper towels.  Press to remove the excess water. Cut into cubes and cook until golden brown.  Remove the tofu and stir fry your veggies.  When done, add the cooked tofu and desired sauce.  Stir frequently until warmed through.
Common Meat Substitutions 
Other common ingredients for meatless meals are beans, lentils, and soy protein. You may want to check the meat section in your local grocery for plant-based meats. There are a number of varieties to try.
Whether you choose meat substitute or an all-veggie meal, give meatless meals a try. Check out this blog post for 25 great Meatless Monday recipe ideas!