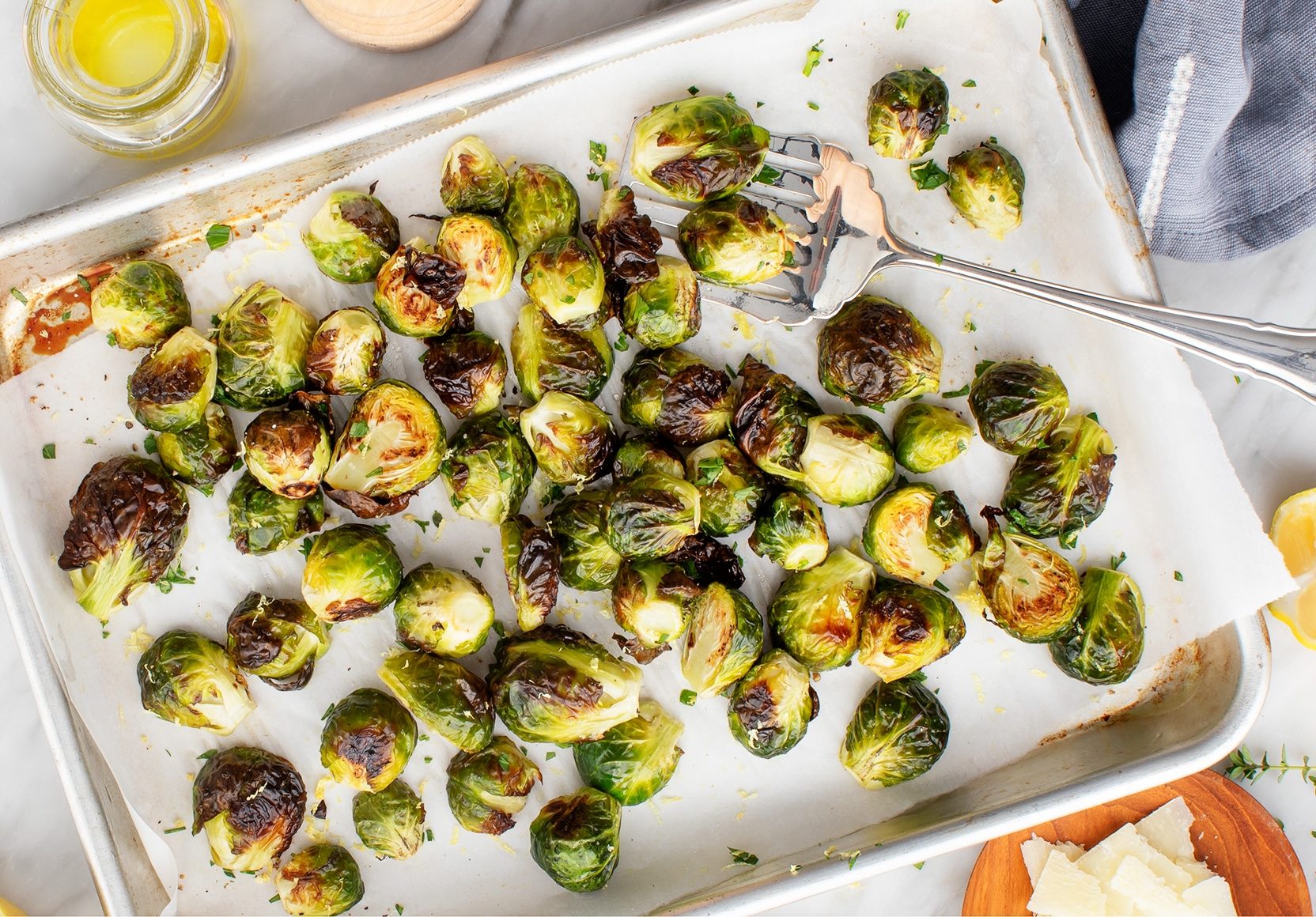 Brussels Sprouts
Known as little cabbages, Brussels sprouts are the vegetable that many people love to hate.
A member of the cruciferous family of vegetables, Brussels sprouts, along with broccoli and cabbage, have a distinct odor when being cooked and, when boiled, can have a bitter flavor. But recently, more people have started roasting Brussels sprouts, turning them into a sweet vegetable that works well either warm or cold and is an excellent source of vitamins K and C and a good source of fiber.
The Basics
Buy Brussels sprouts either on the stalk or loose. Make sure they are consistently green, with tight leaves and do not have brown or yellow leaves or soft spots. Store unwashed in the refrigerator, wrapped in plastic wrap. Remove the sprouts from the stem before washing well.
Try This
Roast Brussels sprouts in a 400-degree oven.  Toss Brussels sprouts in olive oil and place on a baking sheet, leaving room between the sprouts. Season with salt and pepper and cook until they have caramelized to a golden brown. If you wish, add a little lemon zest and a half teaspoon of lemon juice before serving.
The Facts
One cup of Brussels sprouts is about 40 calories and is a good source of fiber, vitamin K, and vitamin C.