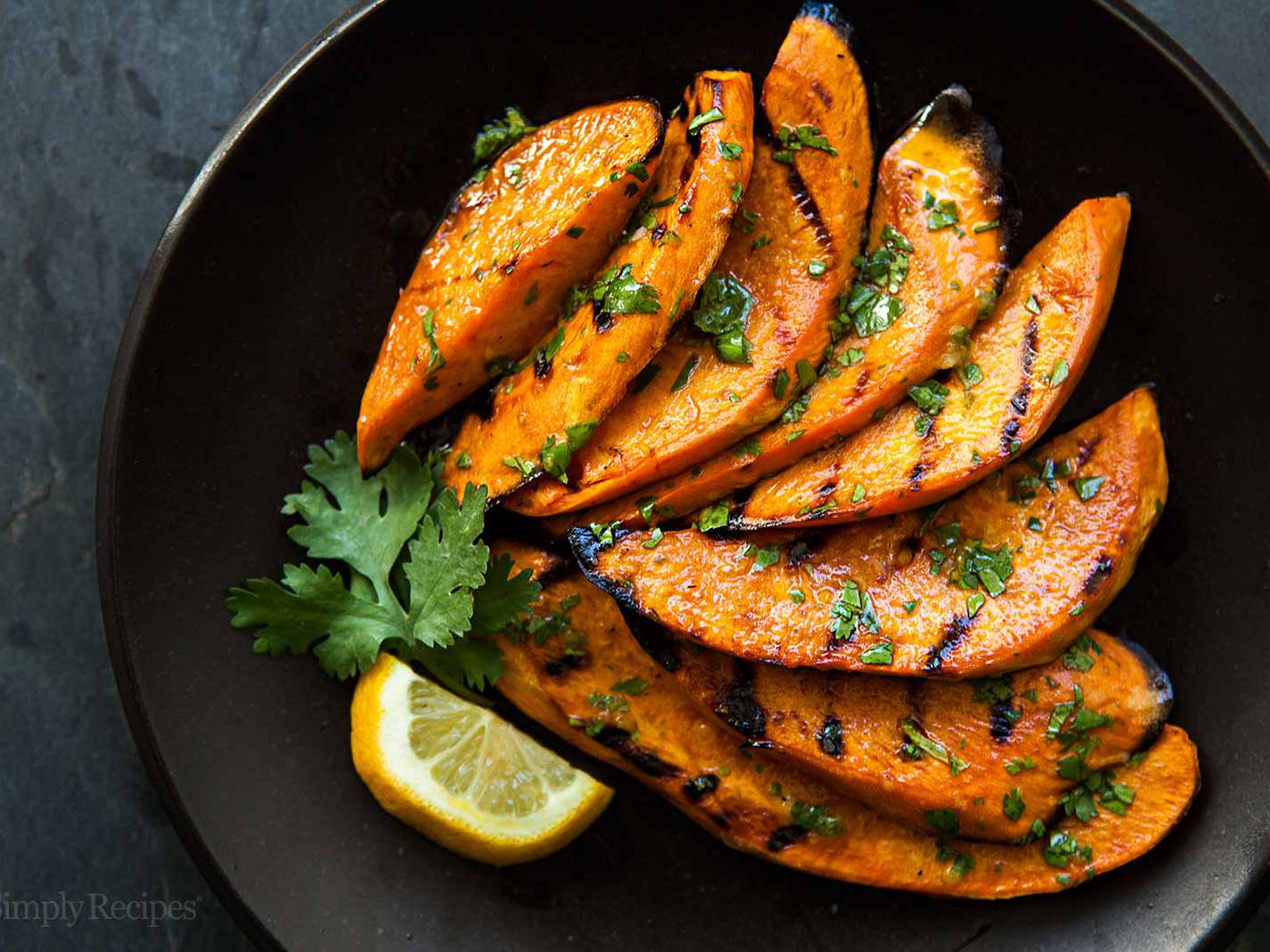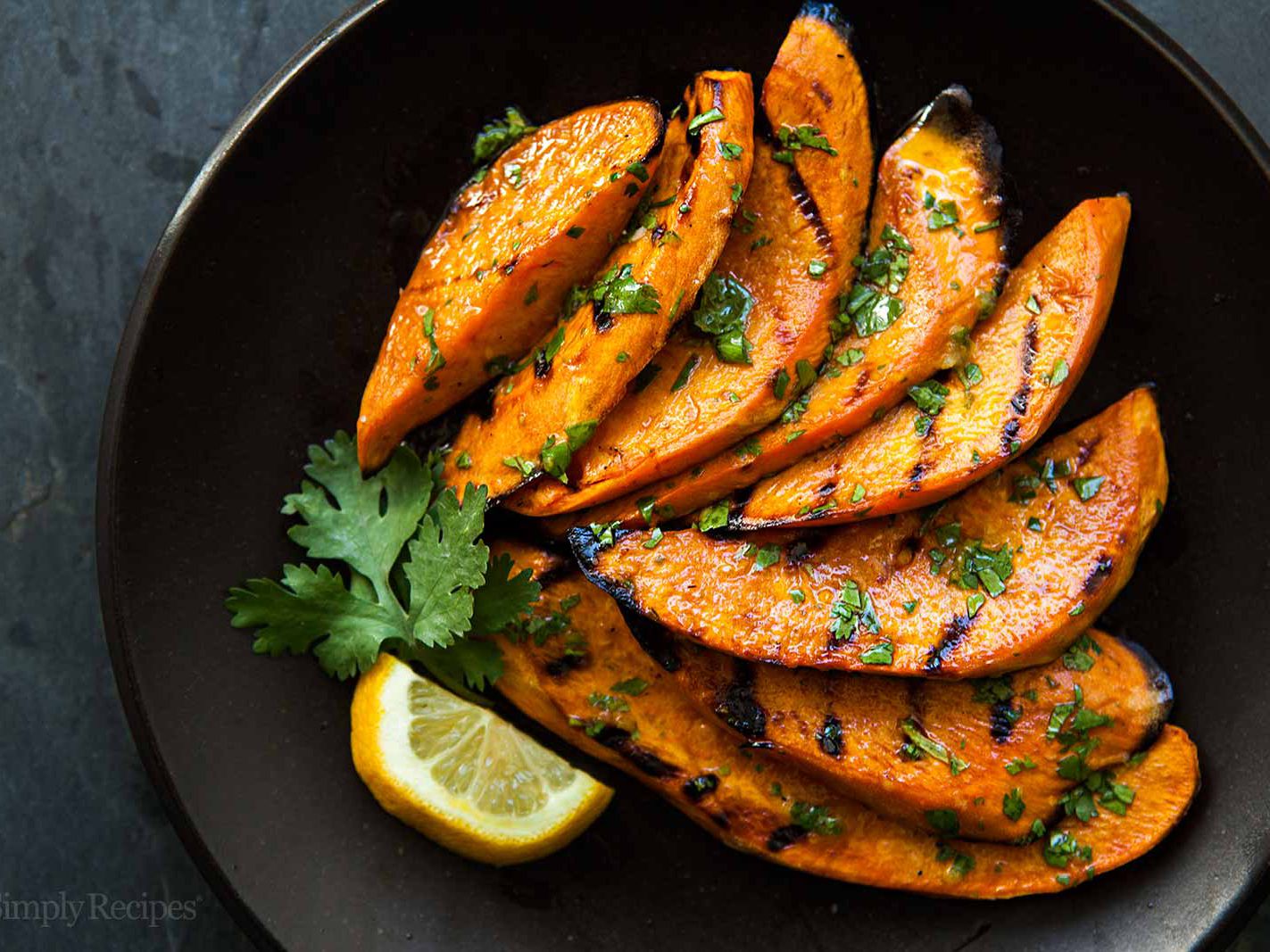 Sweet potatoes are a common vegetable on many holiday tables, often smothered in butter, cream, and added sugar! But sweet potatoes are one of the most nutritious vegetables you can eat and are delicious when prepared and served simply. Like russet potatoes, sweet potatoes are delicious baked or mashed, and
their moist flesh requires less butter and/or cream than a regular baking potato. Sweet potatoes are often confused with yams and, in many places, are labeled "yams sweet potatoes." If the skin is smooth and thin and the inside orange and moist, you have a sweet potato! Sweet potatoes are an excellent source of antioxidants and are high in vitamins A, C, and fiber.
The Basics:
Choose sweet potatoes the same way you would choose a russet potato. Look for firm potatoes with little to no bruising. Store in a dark, cool place but not in the refrigerator. (A cabinet away from any heat source would be good.) Don't leave them in a plastic bag since they need ventilation. Wash and peel (if necessary) just before cooking. You can bake, steam, roast, boil or microwave a sweet potato. Sweet potatoes are used in side dishes and desserts, baked goods, and salads. Cook and prepare
according to your favorite recipe.
Try This:
Make the sweet potato the foundation of a vegetarian dinner by baking the potato and serving with a warm bean salad on top. Make sweet potato baked "fries," by slicing the potato lengthwise, tossing in oil, sprinkling with salt and a little garlic powder, and baking at 400 degrees for about 20 minutes.
The Facts:
A medium-sized sweet potato is less than 100 calories and an excellent source of vitamin A, C, manganese, and fiber.